AE Intrinsically Safe
ATG distributes intrinsically safe sensors and related equipment produced by industry-leading manufacturers.
ISAFE3: Intrinsically Safe AE-Sensor System
The Vallen Systeme Intrinsically Safe AE-Sensors system, ISAFE3, is designed to meet highest standards of permanent monitoring applications or periodic inspection tasks in explosion hazardous areas. Its ATEX zone 0 certification allows installation in most hazardous areas where explosive atmosphere can be continuously present.
The ISAFE3 sensor system consists of a range of five intrinsically safe AE-sensors covering different frequency ranges and a signal isolator.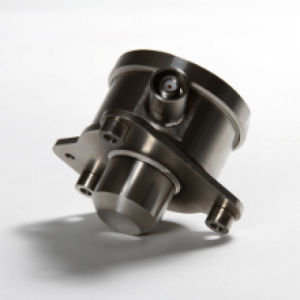 ISAS3 is an AE-sensor with integral preamplifier based on intrinsically safe electronic design making it suitable for installation in ATEX zone 0 environment. The integral preamplifier can drive long cables (up to 2km) and supports Automatic Sensor Test (self-test and neighboring sensor test). It can be submerged in water or oil withstanding peak pressures up to 12bar.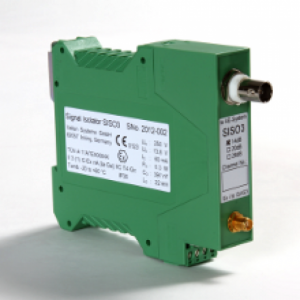 SISO3 is an associated device to ISAS3. It electrically isolates the intrinsically safe circuit from non-intrinsically safe circuit such as the data acquisition system. SISO3 can be installed in ATEX zone 2 environments. It limits the current, voltage, power and pulse energy supplied to the integral ISAS3 preamplifier to safe level even in case of two worst failures.

VALLEN SYSTEME
Founded more than 30 years ago, Vallen Systeme has specialized in the development and manufacturing of instrumentation for Acoustic Emission (AE). The company and products are dedicated to support, reliability, and performance.
Score-Atlanta Intrinsically Safe AE Transducers
Models:
SE150-MI-IS Sensor
SE900-MWBI-IS Sensor
500J-IS Power Adapter and Barrier
Certification:
Class1, Division 1, Groups A, B, C and D,
Class I, Zone 0, Group IIC Exia
T-Code T4-400C<=Ta<=+750C
Contact ATG for more information and pricing [email protected]

SCORE ATLANTA
Score Atlanta provides portable systems used to detect leakage through process plant valves and piping and a complete range of acoustic emissions sensors and data acquisition hardware for monitoring piping, pressure vessels and other steel structures.
AV Technology Intrinsically Safe AE Transducers:
The IS series of high performance, ATEX certified, acoustic emission transducers offer high sensitivity-low noise measuring capability for a wide range of industrial applications in designated hazardous areas. There are three basic models each with its own temperature rating which are available in four versions covering the frequency range from 70 to 650 kHz.
The transducers are designed to be used as part of a complete measurement chain incorporating an ATEX certified IA2100 preamplifier and IF410 interface unit, together with an LD610 line driver as shown below. The IA2100 is housed in an IP67 HP100 enclosure.
| | | |
| --- | --- | --- |
|  Model |  Description |  Frequency |
| IS2000* | ATEX certified sensor EEx ia IIC T6 | 70, 190, 450, 650 kHz |
| IS2200* | ATEX certified sensor EEx ia IIC T4 | 70, 190, 450, 650 kHz |
| IS2201* | ATEX certified sensor EEx ia IIC T3 | 70, 190, 450, 650 kHz |
| IA2100* | ATEX certified pre-amplifier | |
| IF410* | ATEX certified Interface unit | |
Contact ATG for more information and pricing [email protected]

AV TECHNOLOGY
AVT has been producing high quality Acoustic Emission Sensors (AE Sensors) and Instrumentation for over 25 years. Acoustic Emission Technology is rapidly finding increased applications across a broad spectrum of industries and our sensors meet the most stringent demands.