Laser Acoustics: Xarion
XARION offers proprietary, laser-based sensor technology for contact-free ultrasonic & Acoustic Emission testing. The inspection method enables an easy integration with existing systems, robot arms and software.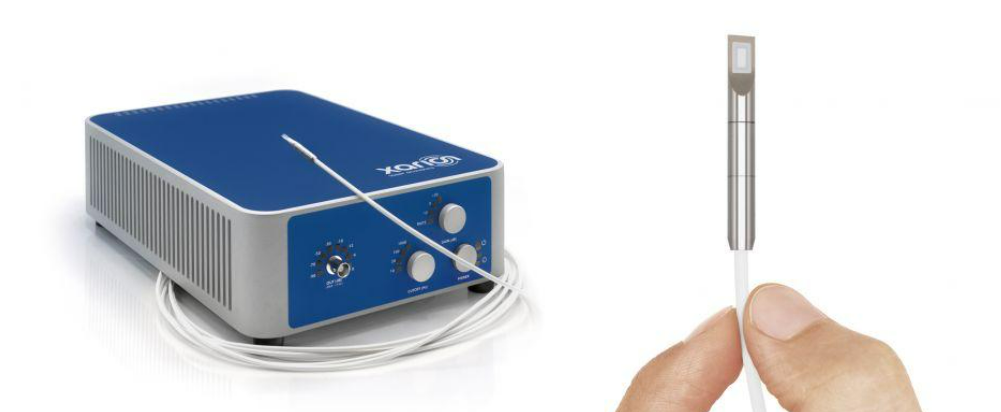 Spot Wels Inspection
High-speed inspection on robot

No coupling liquid necessary

Reliable distinction between OK and NOK welds
Semiconductor Inspection 
Ultra high-speed inspection

Detection of delaminations and defects

Suitable for high-volume production lines
Ultrasound Testing of Composite Materials
Water-free ultrasonic testing of CFRP or adhesive layers

Detection of internal defects and delamination

Single-sided or through-transmission configuration
Laser Process Monitoring
Laser processes emit light – and ultrasound! The airborne ultrasound emission can be harnessed to monitor the quality of industrial laser material processes, e.g. laser welding, structuring or cutting as well as additive manufacturing such as powder bed fusion and direct energy deposition in real-time.
Crack Detection
The ultrasonic frequencies exceed the audible human hearing range 100-fold. In the ultrasound regime (free from background noise), crack signals of brittle materials, such as ceramics or high-strength alloys, can easily be picked up by the optical microphone to trigger a warning signal to the production line.
AI-based Machine Diagnostics
Due to the Optical Microphone's immense frequency bandwidth, every recording contains a vast amount of data available for feature extraction. We utilize classification and regression, SVM algorithms, k-means clustering and other methods to achieve unprecedented correlation between acoustic process signal and final product quality.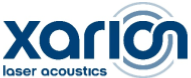 Xarion Laser Acoustics provides novel, laser-based acoustic sensors. The patented technology of the optical microphone enables contact free Ultrasound and Acoustic Emission measurements with an unprecedented frequency bandwidth